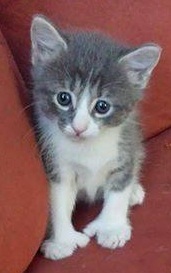 Dust Bowl Animal Rescue is a nonprofit 501c3 organization (Tax ID# 46-1901826). We rely on donations from the public to cover costs and help animals in need! We are proud to be a Gold Participant in the GuideStar Exchange. GuideStar is a third party organization that rates public charities on their accountability and transparency to the public. Receipts for your donations are mailed out in January for the previous year. If you have any questions about donations you can contact our treasurer Katherine Kirk at our email address dustbowlanimalrescue@gmail.com
Donate directly to the Rescue
Make your tax-deductible donation securely via Paypal using the link at the top of this page. You can use your paypal account, debit, or credit card for a one time or recurring donation of any amount. If you would like your donation applied to a specific animal please note that in your donation. Once a designated animal's care is complete any excess donations over cost are usually applied to the next animal we help.


If you prefer to mail in a check our mailing address is Dust Bowl Animal Rescue P.O. Box 62104 Midland, TX 79711. We ask that you not send cash through the mail.

Help us cut costs
You can also buy toys, food, and treats for our foster animals! Our Amazon Wish List is updated regularly for items needed in our foster homes. You can purchase them and they ship directly to us!

Other ways to help
Dust Bowl Animal Rescue is proud to have partnered with the organizations below to provide additional ways for you to support us!

AMAZON SMILE - Buy the same products you always buy at Amazon.com, at the same price - but a percentage gets donated to DBAR through Amazon SMILE